Cheeky Peach Opens New Buckhead Location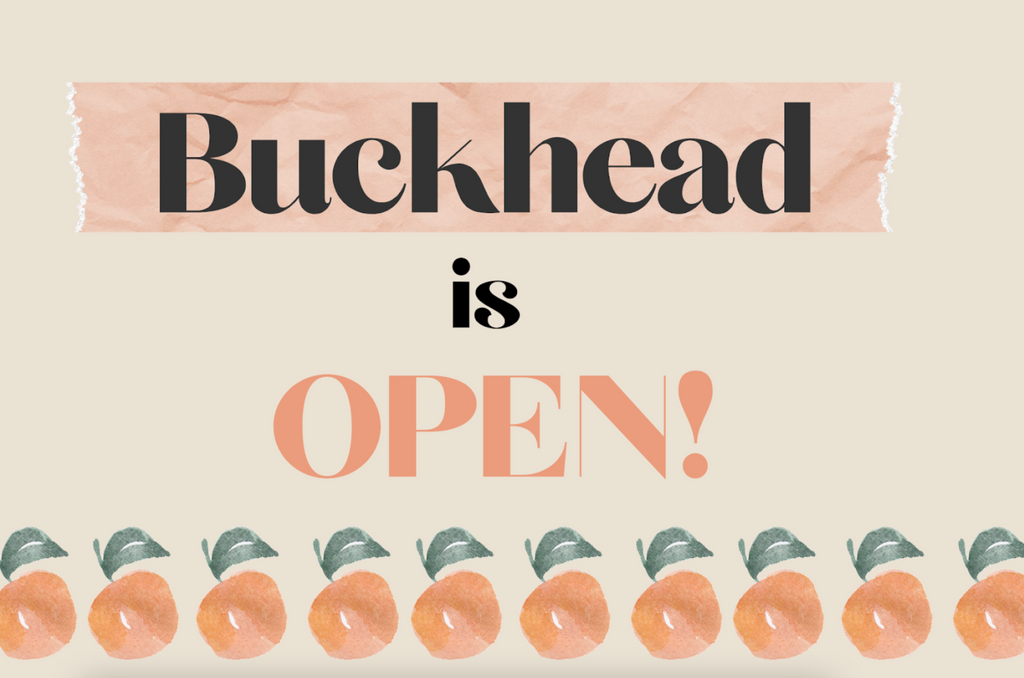 It's finally happening, Peaches! Our second Cheeky Peach location opened just last week for the very first time with a soft launch in Buckhead, GA. We are so excited to announce our new store, and we can't wait to share it with you. First, here are some fast facts about our brand new Cheeky Peach location.
Fast Facts About Cheeky Peach in Buckhead
The shop is located at 22 East Andrews Drive in Buckhead, Georgia just outside of Atlanta, with beautiful views of the city's skyline. Right behind us is the historic Buckhead Theatre.

The store is open from 10-6 Monday through Saturday and 12-5 on Sundays.

Our rockstar store manager at the Buckhead location is Shelbi Watts! She is a professional stylist who has been working with Cheeky for over five years, and we love her with all our hearts.

We are HIRING! If you're interested in working with us at Cheeky Peach in Buckhead, fill out an application on our

website

, get your resume ready, and send everything over to katie@shopcheekypeach.com. We are always looking for more Peaches to add to the fam.

We have styling sessions! Both of our locations in Buckhead and Athens offer in-person and virtual styling sessions where you can meet one-on-one with our stylists to find looks that you love. You can

schedule your very own styling session

on our

website

!

Our lovely assistant manager is Veronica Cryan! Together, Veronica and Shelbi run our Buckhead location like nobody's business.

Fun fact: Veronica and Shelbi are BOTH Geminis, so you know they've created a space that is ultra fun and laid back.

Our space was designed by the wonderful Nan Peterson, who has helped us through every step along the way to create a beautiful and functional space for all the new inventory we're bringing in.

The Buckhead location is decorated with some amazing art pieces by Hannah Betzel, and they help make the store so bright and colorful. The best part? All of Hannah's artwork is for sale! Get yourself a gorgeous canvas for your living room, and don't forget to decorate with some of our adorable home pieces!
We are so proud of all the hard work that went into creating this incredible new location, and we couldn't be more excited to welcome all of our new shoppers! Stop by our Buckhead store located on 22 East Andrews Drive to see all the lovely new clothing and accessories we have in stock, and don't forget to say hey to Shelbi and Veronica! To keep up with Cheeky Peach and our new store, follow us on Instagram. Happy shopping, Peaches!