Cheeky Peach's Ultimate Holiday Gift Guide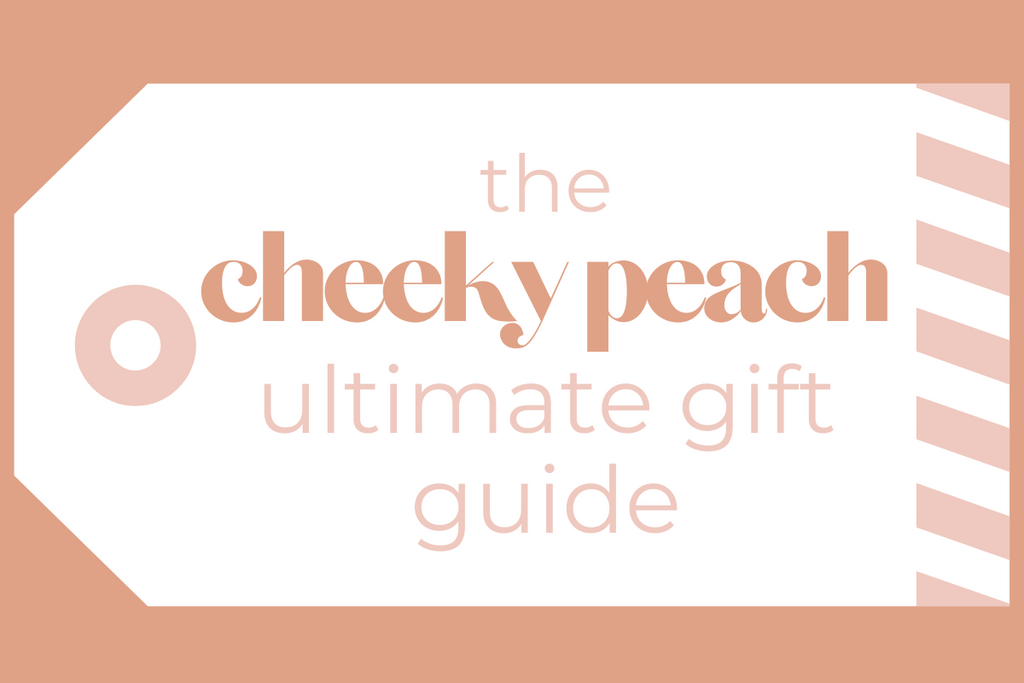 As we turn the corner from autumn to the chilly holiday season, we're all trying to get a handle on our gift shopping. If you're finding yourself at a loss for what to give your fashion-forward loved ones this season, no worries. Cheeky Peach has put together the ultimate holiday gift guide to help you find the coziest and most stylish gifts. Whether you're on the lookout for that perfect sweater for your best friend or simply looking to treat yourself to a little present, we've got everything you need right here! Come on in and find your perfect gift at Cheeky Peach, or DM us on Instagram if you see something you like on our page or want a personal styling session at no cost!
Statement Jacket
This winter, nothing makes an outfit like a statement jacket. Function and fashion come together in our warm and stylish jackets, ranging in many colors, patterns and fits. A bold-patterned jacket or a bright color can bring a monochrome outfit to life. A structured statement jacket paired with boots and sunglasses are the perfect chic winter outfit for anyone in your life who loves to soak in the spotlight!
The Perfect Pants
We are absolutely obsessed with Spanx leggings. They're comfortable yet fitting, and shape our peaches just the way we like! Any one of the styles we offer in our store would make a great combo with any top, since you can really dress these babies up or down. Some of our favorite denim comes from Free People, Articles of Society and Kut From the Kloth. Don't be afraid to leave your skinny jeans behind and go for a wider leg, we're loving the look of a boyfriend fit and striking boots. Stop by the store or make a virtual styling appointment to find your perfect denim fit!
Cozy Sweater
No holiday wardrobe is complete without fuzzy, warm sweaters. Neutral tones, pale colors and simple patterns are the go-to trends this year. Pair any one of our deliciously comfy sweaters with leggings and sneakers for an on-the-go look on a busy day. You can also dress up the look with flared jeans, ankle boots and a light overcoat and handbag for a socially-distanced holiday dinner outfit. This is a perfect gift for anyone; no one can say resist a snuggly, oversized sweater.
Bold Earrings
Big jewelry is coming back in a huge way. That's right, there's a little bit of the 80's circling back to make its rounds once again in the fashion world. Chunky earrings with geometric shapes and metallic accents are the perfect accessories to add some modernity to any look. We especially love Sheila Fajl's beautifully bold, chunky hoops.
Accent Necklaces
Layering necklaces are the easiest hack to making any outfit look like you put more time and energy into creating the look. Simple, dainty chains with small charms and pendants are your best option for layering jewelry. Don't be afraid to mix things up – the more diverse your collection of necklaces, the better prepared you are for any outfit emergency.
Trendy Boots
If you're looking to step outside your footwear comfort zone and find a more broad range of styles, look no further. Cheeky Peach has no shortage of trend-forward boots to transform any outfit from casual to carefully curated. We're absolutely in love with the ankle-height Huey booties from Dolce Vita. 
Street-Style Loungewear
It's no secret that many of us have been cooped up inside for most of this year. Now that the weather's cooling off, we're a little more appreciative of stay-at-home activities that mean we get to stay warm in our pajamas. Comfortable yet cool loungewear is a great gift for anyone who can't wait to cozy up by a fire and watch holiday movies, cocoa in hand. The best part? Our loungewear sets are so versatile, you can wear them out to run errands and still look put together. Pair them with a set of super cozy slippers from Chinese Laundry; you can find them in our store, or send us a DM!

If you see any looks you love, send us a DM on Instagram to purchase pieces or stop by the store to let us help you find the perfect outfit or gift! Check out our website to read more about our virtual styling process; grab a gift card for your friend or reach out to us anytime to book a styling session for yourself with one of our experts. Happy Holidays from all of us here at Cheeky Peach!