The Peach Tea: Q+A with Katie Jacobs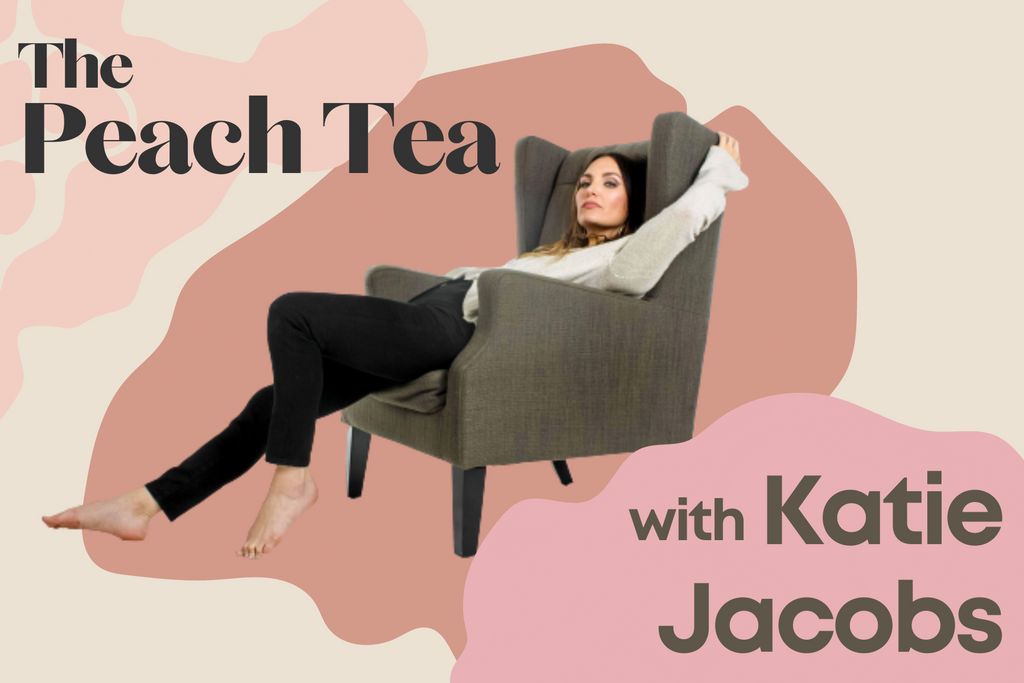 Cheeky Peach is the brainchild of Katie Jacobs, our founder, owner, and captain of this whole ship. We sat down with Katie to talk about her journey as a businesswoman and talk about what inspires her to get up every day and take on the world.
Where are you from, and when did you make Athens your home?
I spent the majority of my childhood growing up in Metro Atlanta. I moved to Athens for college. Athens has a very special place in my heart. It's where I met my husband,  where I am raising my boys, and where I started my business.
How did you get your start in the business fashion?
After graduating from UGA,  I worked several different jobs but overall had a pretty bad experience in the working world. I ended up working for a wholesale jewelry company, which helped me find my groove again. I fell in love with the retail industry and began building my business plan for Cheeky Peach.
What was your dream job when you were growing up?
When I was growing up, I really wanted to work at a grocery store and be a cashier. Once I got to college, I studied photojournalism and pursued a career as a photographer.
Who are some of your female role models?
I would say that one of my greatest role models is Sara Blakely. She's a successful businesswoman and mother. Her story of how she built Spanx from the ground up is incredible. Sara continues to give back and inspires women to take a chance on their dreams.
Who is the most inspiring woman in your life?
I am most inspired by my mom and grandmother!
What are some challenges you've faced as a businesswoman?
Owning and operating a business can be stressful and time-consuming. A lesson I learned shortly after opening Cheeky Peach is that I work while others play. For years, I worked every gameday, holiday, and weekend. At first, I felt that I  was missing out, but in reality, I knew choosing Cheeky Peach over anything else was not a hard decision. If I had the chance to go back and do it over again, I would still choose starting Cheeky Peach.
What advice would you give to women who want to own a business?
My first piece of advice for someone starting their own business comes from something I heard in an entrepreneurship accelerator: tell 100 people your idea. When you talk about something, it has a way of breathing life into it…this takes bravery because not all feedback will be positive. Sorting through this feedback will only help strengthen your idea or shed light on the areas where you can improve. But we miss 100% of the shots we don't take – so go and be bold and get your dream going.
What has been the best moment you've experienced at Cheeky Peach?
I think one of my proudest moments is growing my business from 800 square ft. space to the 1200 square ft. building that now houses Cheeky Peach. Cheeky Peach has experienced such growth in the past 10 years, from transitioning to social shopping to opening a second store in Atlanta.
What is the most rewarding part of being a successful business owner?
The most rewarding part of my job is the people. I get to work with some of my best friends and build lifelong relationships with employees and customers. The nature of retail gives me the opportunity to chat with women that I normally would not have the opportunity to meet.
What is a challenge that you've proudly overcome?
A challenge that businesses, and more specifically, retail have encountered is the growth of technology. There has been a huge emphasis on the convenience that online shopping offers. I knew that I would have to alter parts of Cheeky Peach so I could fit the mold of the changing media landscape. Since then, we eliminated Cheeky Peach's traditional e-commerce website and switched to selling solely through social media platforms. Social media has given Cheeky Peach a unique way to interact and build relationships with our customers.
TLDR: Katie Jacobs is a badass.
Katie inspires us every day, and we're so thankful to have such a strong leader at the helm. If you want to make an impact on this world, now's the time, Peaches! Celebrate yourself by taking risks, practicing self-love, and owning your style. Come by the boutique to get to know Katie and our fearless team, or schedule a styling session today to get one-on-one style help from our experts. Follow our socials to keep up with Katie's journey and all things Cheeky Peach!